Welcome to the BCX website, the commercial search platform in Greater Birmingham!
The Birmingham Commercial Exchange (BCX) is operated by The Greater Alabama MLS (GALMLS) and owned by the Birmingham Association of REALTORS® (BAR). Together BAR and GALMLS are committed to offering Commercial Real Estate agents a better, more cost-effective way to share commercial inventory.
All accounts will receive all our services for our low monthly fee. Your account includes:
Sale and lease availabilities, comps and off-market properties
National Listing exposure on Commercial Exchange
Built-in broadcast emails
Client-ready reports and presentations
Economic and market insights from Moody's Analytics CRE
Ability to post wants/needs and get automated emails when a property matches your criteria
Through datashares your account gives you access to over 70+ real estate associations
Your subscription also includes free administrative accounts to brokerage support staff
There are three ways for commercial practitioners to join:
REALTOR® Members of National Association of REALTORS® can join for $50 a month
NAR Institute Affiliates such as CCIM, SIOR AND IREM can also join for just $50 a month
Commercial agents not associated with NAR can join for $75 a month
No matter how you join there are no additional charges for entering listings just the flat fee per month to access all the BCX has to offer through the power of the Moody's CRE system.
How is the BCX different than other Commercial Information Exchanges?
The Birmingham Association of REALTORS® is excited to bring a new approach to a commercial real estate exchange where the focus is on making the market work. As a trade association protecting the future of real estate and private property rights takes the lead in our endeavors. BAR and the BCRC believe that success is inevitable when we partner with our commercial agents to create a solution that empowers them. Better prices and a seat at the table will help ensure the BCX is the system of choice. If you invest in us with your membership, by entering your listings, and by sharing your time as part of the BCRC, our promise to you is we will invest back in the commercial market in the Birmingham region and beyond.
A Suite of Commercial Data at Your Fingertips
BCX is a broker-input and managed database of listings and historical property data, combined with a suite of powerful tools built for Commercial Real Estate professionals.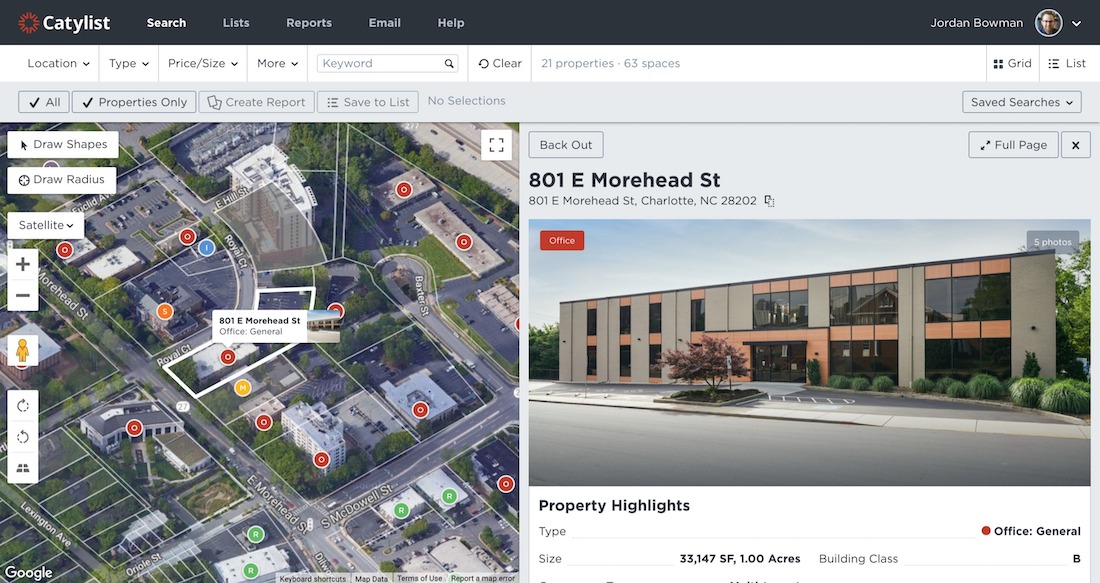 Broker-Managed Database
Sale/lease availabilities
Sale/lease comparables
Demographics
Search quickly and efficiently by map
Verified by brokers every 45 days
Features
National exposure on Commercial Exchange
Unlimited listings
Presentation-ready reports and brochures
Database of sale/lease transactions
Listing traffic and leads dashboard
Create an online professional profile
Export your data at any time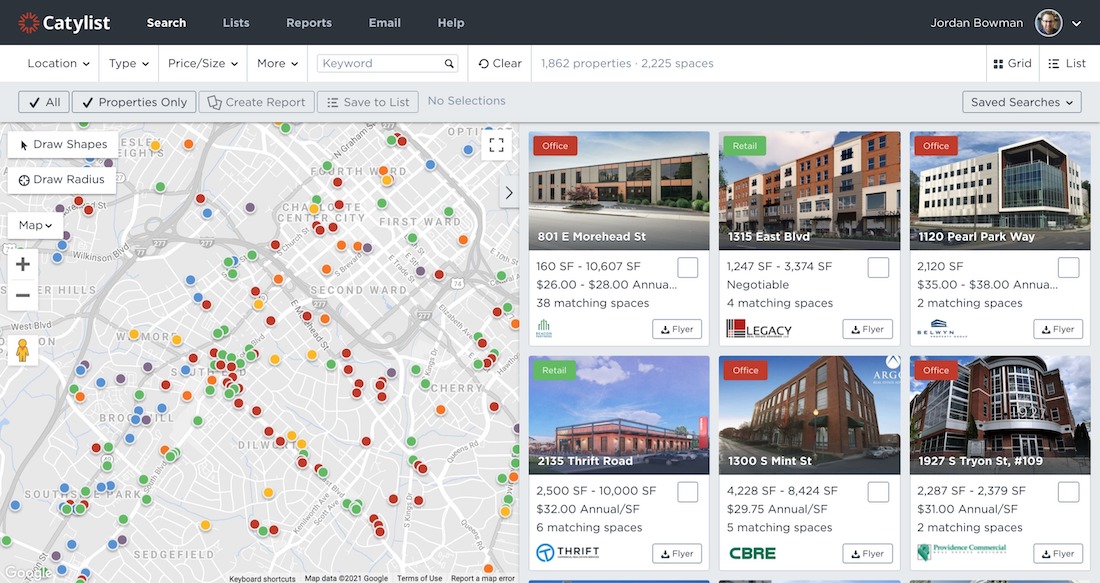 Broker Sourced Local Data
Current availabilities and historical comps are crowdsourced by local brokers with built-in verification tools to ensure timely data.
Suite of Tools
From presentation-ready reports to broadcast email marketing, access a multitude of features.
National Exposure
Members' listings automatically elevated to Moody's national marketplace, Commercial Exchange.
Request More Info
Contact the administrator to find out more information: